Yajirobe - Fight Profile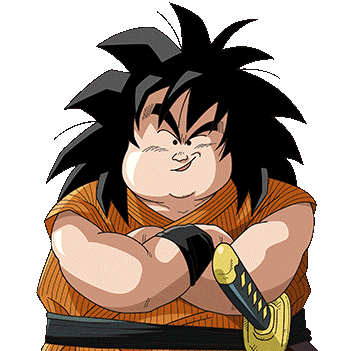 Wins
2
Losses
0
Draws
1
Name:
Yajirobe
Other
Names:
Masked Man
Total Fights:
3
Greatest Allies
Goku, Master Roshi, Krillin, Gohan, Bulma, Trunks
Worst Enemies
King Piccolo, Vegeta
Race:
Human
Gender:
Male
Height:
5ft 5in / 165cm
Year of Birth
Age 735
Residence
Korin Tower
Creator
Akira Toriyama
Fight Record - All Yajirobe Fights
Spot a mistake? Click here to let us know!
Result
Opponent
Location
Show
Age
Info
Win
Vegeta
Earth
DBZ
762

Goku/Krillin/Gohan/Yajirobe v Vegeta

|

Vegeta Saga, Dragon Ball Z

- Yajirobe teamed up with Goku / Krillin / Gohan against Vegeta in this fight. This fight was very unfair to Vegeta, as he got ganged up on by all the remaining Z warriors. Vegeta turned into a great Ape but got his tail cutoff and slithered away in his spaceship.

Win
Cymbal
Earth
DB
750

Yajirobe v Cymbal

|

King Piccolo Saga, Dragon Ball

Draw
Goku
Earth
DB
750

Goku v Yajirobe

|

King Piccolo Saga, Dragon Ball
Spot a mistake? Click here to let us know!
Fight Statistics
| Show | Fights | Wins | Wins % | Loss | Loss % | Draw | Draw % |
| --- | --- | --- | --- | --- | --- | --- | --- |
| Dragon Ball | 2 | 1 | 50% | 0 | 0% | 1 | 50% |
| Dragon Ball Z | 1 | 1 | 100% | 0 | 0% | 0 | 0% |
| All Shows | 3 | 2 | 67% | 0 | 0% | 1 | 33% |
Who is Yajirobe?
Yajirobe is a Samurai mountain hunter and is one of Goku's oldest and greatest allies, dating back to when Goku was a kid in Dragon Ball. Even though they had a fight over fish when they first met, they soon became friends, and Yajirobe saved Goku's life many times.
Yajirobe is often accused as been a coward, as he is always hiding away rather than fighting. However, Yajirobe's tactical retreats have greatly benefited the team, and Goku wouldn't have beaten King Piccolo or Vegeta without Yajirobe saving the day, which he wouldn't have done if he'd been killed like, say, Yamcha.
Fighting Style
Don't let Yajirobe's appearance fool you! He may be a big man, but he's lightning-fast and is able to keep up with the likes of Goku, Krillin and Yamcha in sparring. He is also a fully trained Samurai warrior and uses his Katana to deadly effect.
When it comes to training, we know Yajirobe must have worked incredibly hard to be both a Samurai and Ki based Martial Artist. He is one of the strongest humans to have ever lived, so clearly, he had a good training ethic. However, the only training we see him do in the show is halfheartedly. He seems to be content with his current level of strength and wants to spend his retirement eating a ton of food and hanging out with his feline best friend, Korin.
Yajirobe is often seen hiding and running away from battles, but survival instinct has kept him alive and useful to everyone. Even though he isn't the strongest fighter in the team, he is excellent in the support role and usually ends up healing his allies with Sensu beans. He also shows signs of intelligence and impeccable timing in battles, like when he sliced off Vegeta's tail while he was in Great Ape form.
But while useful as part of a team, you don't want Yajirobe as the only person on your team. He isn't very good at attacking head-on and can get very nervous in the heat of the battle. Yajirobe is also pretty pessimistic and doesn't seem to even attempt to overcome adversity like a Goku, or a Vegeta does.
FAQ
What is Yajirobe's Win Loss Record?
Yajirobe's Win Loss Record is 2 - 0.
How many fights has Yajirobe been in?
Yajirobe has been in around 3 fights
How many fights has Yajirobe lost?
Yajirobe has lost 0 fights
How many fights has Yajirobe won?
Yajirobe has won 2 fights
What race is Yajirobe?
Yajirobe is a Human
Further Reading